The UK's trade deficit narrowed in March, driven in particular by stronger exports to the US, China and Russia.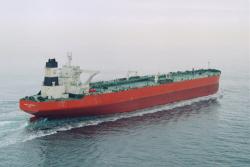 The seasonally adjusted trade deficit in goods and services was £2.7bn, against £2.9bn the month before, the Office for National Statistics said.
Car exports in March were worth £200 million more than the previous month.
The deficit on seasonally adjusted trade in goods was £8.6 billion in March, unchanged on February.
The ONS said that the surplus on trade in services was estimated at £5.8 billion in March- up compared with a £5.6 billion surplus the month before.
The deficit in trade in goods with EU countries widened by £700 million to £4.5 billion in March, compared with the deficit of £3.7 billion in February. Exports were virtually unchanged at £13.2 billion, and imports rose by £800 million, or 4.4%, to £17.6 billion.
Trade in goods with non-EU countries reached record levels, with both imports and exports at an all-time high in March.
Imports to the UK of goods from non-EU states rose by £700 million, or 4%, to £17.3 billion, while exports rose by £1.4 billion, up 12.1%.
That left the overall deficit on goods trade narrowing by £800 million to £4.1 billion, compared with February's deficit of £4.9 billion.
The value of chemicals exported to non-EU countries rose by £200 million in March. The shipbuilding sector also saw the value of exports rise by the same amount.