Hopes are fading that the EU leader's summit this weekend will produce any directions for the money markets to digest on Monday morning.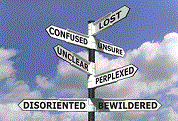 The current impasse between EU politicians is stemming from the order in which the EU moves towards political, fiscal and banking union (or not as the case may be).
The Germans are unwilling to consider a banking union without direct control of how bail out money is used by those banks in Spain, Italy or France that would require money.
That is, Germany would want political union before it committed to using the ESM/EFSF to recapitalise eurozone banks, which is the least likely of the three steps needed to be achieved on any reasonable timescale.
The southern states naturally feel the exact opposite is the way to go.
What we need at the very least is a roadmap of how we eventually get there.
But there is a real chance we may not even get that.
Spanish Bond yields continue to creep higher- this morning the 10 year bond is trading fractionally below the 7% level, sitting at 6.99%.
Nothing more is needed other than the word 'unsustainable' to describe Spanish borrowing costs at the moment- making the decisions made this weekend all the more important.