China's central bank yesterday surprised the money markets by cutting interest rates for the first time since 2008, sending out a signal that their economic slowdown is starting to bite.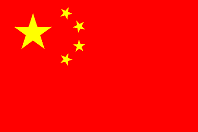 China's economic growth slowed to 8.1% in the first quarter, down from 9.2% in 2011.
Cutting the interest rate demonstrates that China are proactively looking to protect their economic growth with perceived headwinds for global growth ahead.
The rate cut led to a rally in equities as investors tentatively pulled out of safe havens, this in turn led to a selloff in the US Dollar which has been heavily bought into as a safe shore of late and a boost in commodity based currencies and the AUS Dollar in particular.
The move by China echoes rate cuts from around the globe with Australia and Brazil also cutting interest rates recently; in addition there is also more expectation for central bank action by the US Federal Reserve and the Bank of England to respond to a deteriorating Europe.
Ben Bernanke the US Federal reserve Chairman however dashed hopes of more stimuli at the June 20th meeting by calling on congress to address fiscal concerns and share the burden.
Recent weak US jobs data and concerns in Europe had raised hopes of a further injection by the Fed but this was tempered by Mr Bernanke, however he did assert that the Fed remain ready to act if required.
The Bank of England yesterday held interest rates and QE as expected in spite of some talk of further easing.
It will be interesting to see the minutes in relation to how close the decision was and if we can expect to see further easing in the near future.
Nothing too significant in terms of economic data today as we close the week and the markets will be looking to try to maintain yesterday's upbeat mood.