As per yesterday's FOMC meeting, the US economy has prompted the Federal reserve to continue its 'operation twist', their stimulus programme of buying longer term bonds and replacing the short term purchases until the end of the year.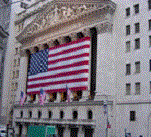 This has come amidst a slowing employment and a fragile recovery of the US economy and coupled with an overall global slowdown emanating from Europe.
Money markets have not reacted very well to this measure, as they were expecting the Fed to come out with a more aggressive approach.
On the other hand, some saw it as a good sign that the US does not need to pull out all of its resources now and there remains ammunition for future action if deemed necessary.
Data expected from the US today are the unemployment figures, with initial jobless claims expected to be 380k as opposed to the previous figure of 386k.
Meanwhile, with attention keenly focussed on the US and the Eurozone grappling with its problems, the Pound has done reasonably well, being quite consistent and range bound between 1.5670-1.5750.
Despite falling inflation and growing concerns over the eurozone crisis, the MPC voted to keep rates on hold by a margin of 5-4, a close call, indicating that the MPC has moved closer to a fresh round of QE.
Retail sales out today in the UK are expected at 1.2% MoM and 2.0% YoY, which could see a lift in the Pound.
Back to the eurozone- and with the new Greece coalition in force, the PM Antonis Samaras is keen to deal with the bailout terms as they move ahead.
Further data expected today from Europe are the Spanish bond auctions and the French BTAN auctions.
ECB policy makers have backed the Eurozone's bailout fund to buy the Spanish and Italian bonds which should help appease the markets in the short term as we await further clarity on Europe before or at the EU summit at the end of June.