It was announced last night at the Annual Mansion House dinner that the Bank of England will provide a double response package to tackle the deteriorating economic outlook.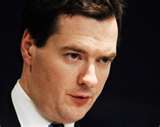 Coupled with the government it will pump billions of credit to banks who in turn will lend to companies.
Alongside the cheap credit, banks will also have access to short term loan deals during times of "exceptional market stresses" according to George Osborne.
Sir Mervyn King also acknowledged that the European debt crisis had increased funding costs for the UK banking sector, leading to a rise in borrowing costs for corporates and individuals.
"The eurozone crisis has created a black cloud of uncertainty hanging over our economy with paralysing effect."
Sterling has not reacted well to the news dropping to below 1.23 against the single European currency at 1.2282 and 1.5513 against cable from coming off a high if 1.5557 earlier.
We are expecting a volatile few days with the Greece election which is effectively a euro referendum on Sunday will ensure a busy start to trading which re-open late Sunday night (BST).
This news against bubbling Spanish bond prices hitting over the 7% mark has made forecasting for the Euro even more tricky…one to watch over the next few days.
It's been a bad few weeks for the Dutch football team and also now for their banks- with the rating agency Moody's downgrading the long terms credit ratings of ING, Rabobank and ABN Amro. "Holland's banks will face difficult operating conditions throughout 2012 and possibly beyond" according to Moody's.
This news follows similar cuts made to Italian and Spanish lenders in the past few weeks.