As the money markets continue to digest increasingly poor data snaps out of the world's two largest economies and the lack of clear cut stimulus we look forward to another volatile week.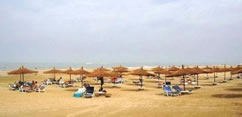 Markets will be focused on the EU summit due to start on Thursday with expected topics on the agenda to include steps towards cross-border banking and a European fiscal integration pact.
Eurobonds will be on the agenda with Germany likely to battle against the idea, until there is a greater fiscal union.
The summit will undoubtedly provide an opportunity for Greece to request a loosening of its bailout conditions for the €130 billion loan from its troika of lenders.
Although with both the new Greek prime minister and finance minister being absent this has been left to the new foreign minister and outgoing finance minister.
The Troika have also cancelled their first trip to Greece, which was meant to take place today as the new Greek Prime Minister and Finance Prime minister recover from their ailments.
Last Friday a growth package was agreed between Germany, Italy, France and Spain which is a refreshing stance against austerity measures.
It was also thought that Spain unofficially requested a bailout for its debt ridden banks, although no such request has been reported, keeping Spanish bond yields at dangerously high levels.
We have a busy week in terms of data hitting the wire starting with German inflation figures on Wednesday expected to show a slight decline with US Durable Goods figures expected to show an increase in activity.
We also have UK and US GDP figures on Thursday which are likely to create a volatile market with further declines predicted from both sides of the Atlantic.