As the UK money markets re-open after the extended Jubilee break, the feel good factor of the Queen's Diamond Jubilee is fading fast.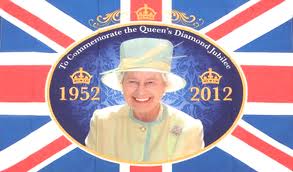 This morning the headlines are dominated by news of a Spanish bailout of its banking system.
Spain has indicated it will need outside help to prop up its financial system, news which sparked an emergency conference call by G7 leaders, the details of which have not been revealed to the market.
Even a statement would have sufficed but we are still slightly in the dark as to what politicians mean when they said they would respond 'speedily' to the crisis.
The meeting of the G20 on 18-19 June now takes on huge significance, where it is hoped European leaders attempt to move further towards fiscal union.
Given the current German stance, it remains very unlikely that this will happen so quickly, but maybe the threat of the fourth largest European nation being indefinitely locked out of capital markets will clarify the situation somewhat.
Some slightly positive news to report with the UK construction PMI was only slightly lower than forecast but missing by a slither and has not had much impact in Sterling's value.
This week also sees the ECB and Bank of England meetings.
The focus is back on QE for the BoE, will they act this month and extend the asset purchase scheme in light of the developments in the eurozone?
It is likely that they may wait until next month before acting.
For the ECB it is now at the stage where they need to announce they will finally act as the emergency lender of last resort to the whole European banking system or face the prospect of being the most conventional of central banks in a failed currency system.