Another week has rolled by and we are still no closer to any sign of a plan for the ever escalating euro crisis.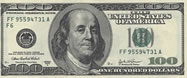 Spain's cost of borrowing is creeping higher once more as reports of almost €100 billion has been pulled out of Spain by investors highlighting the growing lack of confidence.
Again we are hearing lots of commentators reiterating that more work needs to be done to avoid a disintegration of the eurozone but we are yet to see any solid action to back this up.
The money markets are painting a picture of fear and uncertainty with the safe haven US Dollar surging higher against the euro and the Pound.
In May alone the US Dolar has gained over 7% against the euro and over 5% against the Pound.
The polls have now closed in Ireland for the fiscal treaty referendum, early reports indicate that despite a low turnout the vote should be a "yes" which will prevent further pressure on the euro.
Economic data today from Europe was looking grim with Eurozone PMI coming in at 45.1 and the lowest since June 2009, the Italian jobless rate hit 10.2% in April which is the highest since Jan 2004 and the German new car market declined by 7% in May.
If even the Germans are struggling to sell cars should we all be worried?
Despite all the negative economic press I hope you have a great long Jubilee weekend!