The UK will maintain its top AAA credit rating, according to the rating agency Standard & Poor's (S&P).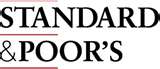 They expect a strong second half to the UK economy this year in spite of a slip into recession earlier in 2012.
That rating suggests a stable outlook and S&P said it likely the government would keep budgets tight.
The Chancellor George Osborne welcomed the decision stating the world was confident that Britain was dealing with its debt.
The IMF said last week that the UK should reduce its budget cuts if growth did not improve.
Their annual dossier on the UK suggested that tax rises and spending cuts introduced since the spring of 2010 had slashed growth by 2.5% over the last two years.
Official figures published have shown that Spain's economy contracted by 0.4% in the last three months, which follows a 0.3% fall in the previous quarter.
This follows the disappointing bond auction last week in which borrowing costs reached 7.5% on fears that Spain will struggle to repay its debts.
EU officials are now requesting the ECB helps to Spain to reduce these costs.
"We will work in close agreement with the ECB, and we will, as ECB President Mario Draghi said, see results," Mr Juncker told German and French press.
"I don't want to drive expectations, but I must say, we have reached a decisive phase."
Meanwhile, the BoE appears to be edging towards further easing too, but rather than more QE a rate cut is looking like the preferred option.