Chinese data out overnight showed that the world's second largest economy GDP growth at 7.6% a year- however Chinese industrial production came in at 9.5% below the 9.8% expectation.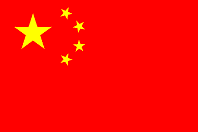 Even though it shows the sixth consecutive quarter of decline in China, the GDP figure has helped to reassure markets.
However with many analysts expecting the figure to come in below expectation, risk assets including the major Asian and European markets are in the green this morning.
The data may open the door to more stimulus measures out of China with premier Wen Jiabao not ruling the prospect out, but also that the recent interest rate cuts could be having a positive effect.
In Europe overnight, ratings agency Moody's has cut Italy's credit rating by 2 notches, down to Baa2, which is just two notches above a so called 'Junk Status' where Greece is currently sitting.
This has already pushed Italian 10 year bond yields up by 14 basis points to 6.06% with Spanish yields also up at 6.72%.
This is a contrasting picture to Ireland getting a clean bill of health from the 'Troika' of lenders who have been impressed with the reforms in the country.
It has been reported this week that overnight deposits have fallen at ECB since the ratings cut to 0 by the bank last week.
This is seen as widely positive by ECB president Mario Draghi as a sign that could see banks start to lend to each other rather then parking funds at the institution.
Slowing global growth has continued to push investors to seek safe haven currencies with EUR/USD hitting a two year low yesterday breaching 1.22 in a sign that confidence in the Euro is still being undermined by the ongoing crisis that is continuing to drag down the global economy.
GBP/USD has also taken a beating this week with it only just keeping its head above the water at 1.54, caused by the large swings in EUR/USD and the continuing weak economy.