There is never a dull moment in the eurozone and this week was no different with Moody's negative outlook for Germany, Netherlands and Luxembourg.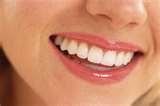 Also countless Spanish regions approaching the struggling state for a bailout to Spanish yields hitting a dangerous level of 7.74%.
This was quelled though when Mario Draghi hit the news wires and sent the markets into a buying frenzy.
The euro will be saved, this was the strong message that ECB president sent to the markets yesterday with the clearest sign yet that the ECB will, once again, step into action and aid faltering economies across the eurozone.
This could see the continue the sovereign bond buying scheme, that helped to ease markets in the first quarter of 2012.
This is the clearest sign yet that the bank are recognizing the scale of the problems they are facing and looking for steps to address the issue, even if they are more short term steps.
This helped shore up the euro with EUR/USD rallying to touch a weekly high of 1.2316 from the low of 1.2041 and also eased the pressure on Spanish and Italian bond yields.
This also caused GBP/USD to move 2 cents in a positive direction to hit a high of over 1.57 as markets are searching for higher yielding assets away from the safe haven dollar.
The USA was doing their part to help the market rallies yesterday with Durable goods orders coming in at 1.6% better then median forecasts of 0.4% and jobless claims 353k better then 380k expected.