The euro fell a cent against the US Dollar during UK trading yesterday but managed to reverse its losses following Ben Bernanke's testimony to congress yesterday.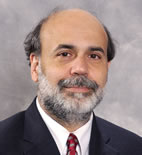 Initially the market was disappointed as Bernanke refrained from mentioning further stimulus directly.
However the overriding sentiment was that the economy remains very weak and stimulus remains very much on the cards- the door is still open.
This sentiment helped the US Dollar to weaken off and confidence to pick up with the S&P closing up 0.7% after falling off 1.2%.
The EUR/USD also bounced just under a cent reversing the earlier dip; Asian currencies and the AUD also posted gains on the increased appetite for risk.
Yesterday we witnessed a significant fall in the value of the euro through UK trading as the markets turned nervous ahead of the German vote tomorrow on aid to recapitalize Spanish banks.
Angela Merkel is talking tough and has stated that she will get "the majority she needs" and she better hope so.
If she fails to get a majority we can expect to see a sharp fallout in confidence; the market is already nervous and does not see a majority as a foregone conclusion.
Spanish banks need as much as €100 billion euros and with confidence in the Spanish banking system at very low levels a smooth process of recapitalization is a must.