Yesterday was a critical day for central banks across Europe, with key interest rate decisions from BoE and ECB.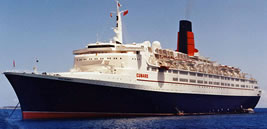 Firstly, the Bank of England kept interest rates on hold- which was anticipated, and has decided to pump extra liquidity into the market in the form of Quantitative Easing (QE).
£50 billion was the figure that was agreed to help the struggling economy which is still suffering from an ongoing eurozone crisis.
In Europe, the ECB also announced it was cutting interest rates by 25 basis points to a Euro-era low of .75% from 1% which was much in line with expectation.
More interestingly they cut the overnight deposit rate at the bank to attempt to prevent institutions parking there money at the ECB rather than lending to other banks or businesses across the eurozone, in an attempt to kick start lending.
The news sent the markets back into risk off mode with extremely volatile trading seen with EUR/USD dropping over 1 cent.
The biggest gainers yesterday were Japanese Yen and US Dollar, which are still widely seen as safe haven currencies.
This has also sent Spanish and Italian bond yields spiralling back towards their euro era highs seen in June.
Stock markets have opened lower in Europe and Asian markets finished in negative territory in anticipation of the US Non-Farm payroll figure.
The People's Bank of China (PBOC) coincided its second interest rate cut in a month yesterday with the BoE announcement.
This has been widely seen as a pre-emptive cut in anticipation of possibly worse than expected data out of China next week.
This is again proof that the on-going Eurozone crisis is dragging down growth and export demand from the world's second largest economy that is struggling to increase its domestic reliance.