Anyone who was looking for an improvement in outlook from the money markets following the EU summit would have been left disappointed last week.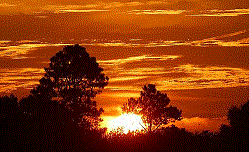 Policy from the European Central Bank, Bank of England, and PBoC in China have not helped matters alongside a weaker than expected US Jobs report on Friday.
The headline number came in at 80,000 (expected 100,000) new jobs leaving the overall rate at 8.2% and places increased pressure on the Fed to supply further Quantitative Easing.
The negativity has certainly been felt by the euro which fell to a low of 1.2251 during last week and currently sits at 1.2286 coming of a brief return from trading above 1.23.
A report this morning suggests the employment outlook remains 'bleak' in the UK according to the Recruitment and Employment Confederation survey.
The number of full time jobs filled in June fell for the first time in 6 months.
This has added to the pressure on Sterling against the Greenback which has breached through the key psychological level of 1.55 this morning and currently trades at 1.5475.
However it remains close the 12 month high for the year against the Euro trading at 1.2602 of a high of 1.2615 following last weeks rate cut by the ECB.
Focus for this week will be the NIESR Gross Domestic Product Estimate (JUN) on Tuesday where a low 0.1% is expected.
On Wednesday we have a busy day starting with German CPI where an annual figure of 2% is likely followed by the US Feds latest minutes for June's meeting in the afternoon UK time.
Finally on Friday afternoon in the US we have the Michigan Confidence figure which assesses consumer confidence regarding issues such as personal finance and business conditions.