Starting with the dire UK GDP numbers yesterday- the UK economy shrank by 0.7 per cent between April and June, meaning the UK is now in the worst double dip recession in 50 years.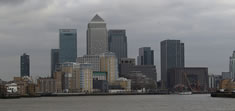 According to the ONS UK economy is now 0.3 per cent smaller than when the coalition came to power.
But given the severity of the news, Sterling barely reacted.
It dropped around 50 pips or so against the Dollar and Euro, but regained ground throughout yesterday afternoon.
Currencies are usually one of the first things to react to news like this, and the lack of movement in Sterling suggests either this was expected by the market, which I don't think it was, or that the data does not fully reflect the economic picture in the UK.
Remember, this number is only preliminary, and is prove to revisions which are on average 0.2%.
We also had the Queens Jubilee with extra bank holidays and the wettest June on record, hitting the high street especially hard.
Add in a lot of wet weather and a holiday should not be used as an excuse, the UK economy is still suffering badly but I am with the market here, this is not as bad as it first seems.
Unfortunately the situation in Spain is getting worse by the day.
A report out yesterday suggested the Spanish Government may need to ask for a bail-out as soon as this weekend.
What is clear is that at current yields, the Spanish are very close to losing market access.
The ECB needs to act and avoid a full sovereign rescue.
The current debate about granting the ESM a banking licence to do exactly that may take to long.