Global equities closed lower for the third day in a row, as fears over the European economy surfaced yet again, with Spanish bond yields pushed to its all time highest level of 7.63% yesterday, getting closer to the need for a bailout.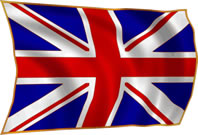 The Pound has managed to surge against the euro, as the crisis deepens, but the health of the economy is still far from steady.
UK GDP for Q2 has just been released and has exceeded the most dire forecasts coming in at a whopping -0.7% quarter on quarter.
The year on year forecast is now -0.8% which mirrors the recent projections from the IMF.
Expect the US dollar to continue to get stronger against the pound as the markets price in the woes the UK faces, as it fails to distance itself from the Eurozone.
The turmoil in the markets was further fuelled by European officials citing that Greece was going to miss its targets for debt reduction; Moody's also reduced the outlook for Germany to negative, with fears that the ECB and IMF may have lost most of the money already injected into Spain.
With most of these headlines capturing the news, it overshadowed the surging Italian yields which also moved up, though not to alarming levels; however markets fear that they may be taking the same route as Spain.
The euro continued to weaken against the dollar, and unless we see some action taken by the ECB and the IMF, it looks set to push lower towards the psychological 1.20 level; if we break this we could see a further slide.
The US economy is not in the greatest shape as well, as factory orders came out yesterday, worse than expected. Though growth is only marginal and almost non-existent, a higher than expected unemployment figure and with the austerity measures set to kick in soon, there are further speculations that there may be another round of quantitative easing by the Federal Reserve, even though Fed chairman Ben Bernanke insists he will not implement QE unless absolutely necessary.