There are ample events on the agenda this week including central bank decisions by the RBA (Australia), Riksbank (Sweden), ECB (Eurozone) and BoE (UK), to stimulate volatility.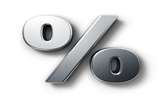 A possible interest rate cut from the ECB and an expansion of QE by the BoE will provide traders with plenty to digest.
As usual the first Friday of the month will conclude with the Non-Farm payroll and as ever closely watched. A 90k positive figure is expected however we will look to the ADP jobs report for guidance ahead of that figure.
The weaker than expected US June ISM manufacturing survey released yesterday has raised fears that Europe's recession is hurting the US economy.
The PMI data fell to 49.7 in June following 53.5 in May, it lowest since May 09.
This combined with weaker growth in Europe will make it even trickier to attain budget targets, while increasing pressure to reduce bailout terms.
Unquestionably the European Summit was a positive move however there is still a lack of detail on the fundamentals of any new deal.
Alongside growth concerns it would be naïve to expect a 'risk on' switch immediately.
The Single European Currency has been on the slide after failing to breach through the key level above 1.27 against the Greenback.
Additional falls are likely but the EU Summit result has meant that the risk of a sharp drop lower has receded.
Although there is expected to have been some short covering following the summit outcome EUR short positions remain significant.
EUR/USD will find some short term support around 1.2553 but will likely edge down to around 1.2500 in the short term.