Headline data will be playing a supporting role this week as the wise money markets eye two main events on either side of the pond.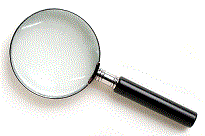 Firstly we have the Monetary Policy Report to Congress on Wednesday, ahead of the Eurogroup meeting on Friday.
Money markets are likely to be steady ahead of these events.
Meanwhile a solid finish to equities last week could mean a firm start to the week for risk assets but fundamental eurozone concerns will mean any upside will be limited.
The US data should outperform Europe's this week with retail sales, manufacturing, industrial production all expected to be positive against a possibly disappointing German ZEW survey which is likely to show further declines.
Over to the UK and some positive news, according to the Ernst & Young Item club who expect an "Indian Summer" of growth following a disappointing first half of to the year.
They expect the overall inflation rate to fall to 1.7% by the end of the year but an increase in consumer spending should boost overall growth figures.
The economy will grow by 1.6% in 2013 and 2.6% in 2014, it says. They go on to say that as the Eurozone eventually gets a firm hold over their situation business confidence should return and result in spending to be up around 3.4%.
"The prospect of a durable UK recovery remains heavily dependent upon confidence in financial and business communities," says Mr Spencer, "and it is going to take time to re-build.
Apart from a fairly weak euro which looks to be pushing lower, eyeing up support around 1.2151 against the Greenback and then beyond the key psychological 1.200, other risk currencies will remain comparatively sturdy.