With the focus yesterday being on the Spain which saw its bond yields rocket to 7.07% with renewed concerns that it needed a bailout, a semblance of a deal was agreed upon.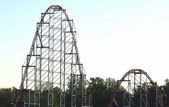 The deal may give Spain time, if nothing else to try and enforce more austerity measures, until the end of 2014.
Most stock markets rallied on this 'deal', understandably so, as anything but a likelihood of an immediate default goes a long way to appease investor sentiment.
Whilst the ECB did provide some support to the struggling Euro last week, Spain's hike in borrowing costs has again highlighted how real the threat has become within peripheral bond markets as current yields mark a similar level to where Greece, Ireland and Portugal all put their hands up for bailouts in the past.
Elsewhere, in Greece, the bank of Cyprus boss handed in his resignation citing a lack of coordination to tackle the euro crisis.
In the midst of a slight increase in global stock markets the Euro continued to come under heavy pressure against the greenback and tumbled to a 2 year low of 1.2245, with Italian debt to GDP ratio touted to be at 128% for 2012.
Meanwhile the Pound has done well to open stronger against its US counterpart this morning, given UK stocks were knocked about as a result of on-going sovereign debt concerns throughout Europe.
Given the recent efforts of the BoE to insulate the British Economy as it tries to stumble its way out of the recession which was fuelled further by data suggesting the UK economy had dipped again in its second quarter.
The current position of the markets is to see the pound as a safe haven, at least when compared to the Euro, providing it some impetus in the currency markets.
US Stocks fell overnight continuing their longest slump in over a month, on the back of news emanating from Europe.
Focus today will be on whether the Fed minutes from the June meeting give any further hints regarding the likelihood of another round of quantitative easing.
It is unlikely that they will inject another round of QE, unless the situation deteriorates quite drastically. In terms of data, we have the mortgage and trade balance figures from the US.