The Jackson Hole symposium of central bankers is set to be the main focal point for the week ahead.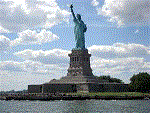 The reason the event is key is that it is anticipated that the tone will be set for Fed policy going forward which is exactly what happened back in August 2010.
The market is hoping that QE3 will be implemented soon and following the last FOMC minutes hinting at further easing it is hoped that Ben Bernanke will outline this is his Jackson Hole speech.
We have a few snippets of US economic data which will keep the markets alert before the meeting.
The US Dollar has weakened last week in anticipation of more QE from the Fed- however the sentiment of a positive outcome is starting to turn more negative ahead of the symposium.
Elsewhere we saw the French and German finance ministers kiss and make up and promise to work together on a solution to the eurozone crisis. They've agreed to form a joint policy making body to create a more integrated economic and fiscal policy within the Eurozone and to form a new banking supervisory board.
The new policy making body will be designed to help the failing southern European states such as Greece, Italy and Spain and will help to create longer-term strategies, which the Germans hope will eventually lead to full scale political union within the Eurozone.  The Euro is holding firm on the perception that more momentum on solutions is being sought and that the ECB remain ready to step in and act in the near term.
This week we also have the German Ifo survey where a further decline is expected and German CPI which is expected to have nudged higher.  Expect the FX markets to remain range bound until we have further clarification on Friday.