The eurozone's economy contracted in the second quarter, figures showed yesterday.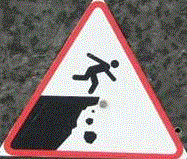 Germany registered positive GDP but it was a grim picture across the rest of Europe and the disparity between Germany and other European countries which is at the heart of the crisis, continues to grow wider.
The data saw stock markets rise in anticipation of further stimulus by the ECB in the coming months, with a rate cut expected by the end of the year and the bank expected to finally begin an official QE program.
The euro was broadly unchanged after the news and is still trading this morning if tight ranges against the Dollar and Sterling.
Today's Bank of England minutes are important because the market will be looking for signs of when further stimulus may on the cards.
After the Bank announces further QE, they have tended to wait several months before committing to more stimulus.
If QE fails to work as well as expected, the BoE will need to try more unconventional measures to kick start the UK economy which are likely to be announced first via the minutes.