Yesterday was the start of an expected volatile three day cycle in the currency markets with the central banks in UK, Europe and America announcing their interest rate decisions with the respective heads talking about the relative risks that are experiencing in the global and domestic markets.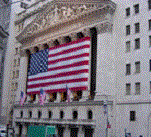 The Federal Reserve chairman, Ben Bernanke, did not announce the further monetary stimulus investors were hoping for sending riskier assets lower across the board in Asian and US trading.
Although, this was very much expected, the issue was that there was no clear definitive message on what they will do if the situation worsens or when they will do it although it has been reported that if the situation does not improve then it further stimulus could be announced at the meeting next month.
As the picture is gradually getting worse in America with jobless figures expected to remain over 8% and economic growth slowing to 1.5% in the second quarter of the year, stimulus would have helped to ease market jitters.
The markets will be eagerly awaiting the ECB rate decision and subsequent speech from president Mario Draghi to see if he will present a plan to back up his speech last week to do whatever it takes to save the euro.
Anything less then a definitive plan to save the euro in the short term may result in another large euro sell off.
It is expected the bank will return to its sovereign bond buying scheme for Spain and Italy as a decisive way to combat their respective yield prices.
We also have the BoE interest rate decision today which will be a secondary to the ECB meeting as fore mentioned.
The bank will hope to continue the good news that was seen out of Greece as they have finally put through the €11.5 billion worth of budget cuts that were required for them to get their next instalment of the bailout they received in June.