Later today the FOMC will kick start the hat trick of central bank meetings with the Bank Of England and the ECB tomorrow.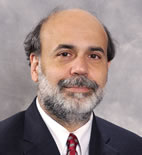 The ECB is going to be the main event although all three central bank meetings could potential produce surprises.
Firstly looking at the Fed meeting it is not expected that FOMC will embark on another round of QE despite the fact that US data of late has been weaker than expected.
There is no briefing following the meeting so it is unlikely that we will see too much volatility on the back of tonight's meeting and therefore September has been earmarked for another round of QE, however there is a possibility that the Fed could act which will keep the market on its toes.
It is a similar story from the Bank Of England with no change expected.
There have been calls for a rate cut from the Bank Of England, however this is probably unlikely as it could do more harm than good if it further discourages savers from keeping funds in bank accounts and reduces lending capability further.
What we may see is a move towards further QE in the autumn from the Bank Of England to counter the extremely grim economic data of late.
The Pound has dipped ahead of the meeting due to the marginal room for more loosening and the uncertainty ahead of the meeting.
Finally the ECB will be most interesting as the market is expecting some positive action by the ECB in fighting the euro crisis.
Recently the ECB have stepped up their language by confirming they will do everything possible to protect the euro and thus expectations have been lifted for this meeting.
The euro has managed to squeeze higher in the last week against the pound and the USD as more support from the ECB has permeated.