Quantitative Easing (QE) was the view according to the MPC minutes earlier this month; however these "finely balanced" considerations did not convert into actual votes.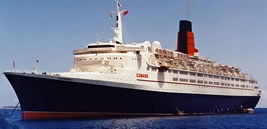 All nine members voted to keep rates on hold and for QE levels to remain at £375 billion; however the minutes indicated that this may have to be extended in coming months.
In the meantime the MPC wants to see how successful the Funding for Lending Scheme (FLS) will be.
The scheme allows for low cost funds available to banks and building societies in an attempt to cut borrowing costs and increase lending to business and individuals.
The Bank said it was "encouraging that a number of banks had decided to cut rates on some mortgage and small-business loans" and added that the impact of the scheme could be greater than it had assumed in its latest Inflation Report.
In other UK news employment fell to 2.56 million from 8.2% to 8% in the last quarter according to the Office for National Statistics (ONS).
The figures were strong and are largely attributed tothe Olympic effect and also a number of the unemployed who took up part-time posts.
Sterling reacted well to the data almost breaching 1.57 against the Greenback but thengave those gains back at the close finishing 1.5651 yesterday.
Elsewhere, Brazil's government announced $60bn stimulus package in an attempt to boost growth in their dwindling economy.
This is following disappointing growth figures where they are expecting less than 2% this year, which is the weakest for three years which peaked in 2010 reaching 7.5%.
The infrastructure in Brazil has needed updating for some time and the business community welcomed this decision.
This news combined with hosting the Olympics in 2016 means the South American country will be looking for a return to strong growth and economic boost following this investment.
So far this morning we have seen UK strong retail sales numbers up 3.3% per year.
Sterling has jumped following the release flirting with 1.57 mark against the Dollar.