The FED's FOMC minutes from the July meeting yesterday painted a dovish picture from policy makers in the US with many of the FOMC members calling for additional QE as a way to bolster the US recovery, sooner  rather than later.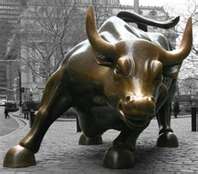 This is the move the markets were looking for with the clearest sign yet that America will step up its protection of their economy.
It will be Ben Bernanke's address on August 31st that will be the next marker for the markets to watch to see if there is further hinting towards QE3 before the official FOMC meeting September 12-13.
This data sent the markets into a flurry in US trading with markets rallying significantly and the US Dollar dropping across the board.
In addition to the rather dovish, if not expected, remarks from last months FOMC meeting we had Chinese PMI Manufacturing data out overnight showing a weaker then expected figure for August with the figure coming in at 47.80 against last month's contraction figure of 49.30.
This sent a bad signal through Asian trade although with inflationary pressure clearly easing in China this may be the opportunity for the republic to restart stronger monetary and policy easing.
Charles Evans, Federal Reserve Bank of Chicago president yesterday called for easing monetary policy not just in the US but globally including China.
Nearer to home, there have been mixed receptions this week for Greece who have continued asking for yet more extra time to impose the harsh reforms that are needed to receive the next vital multi-billion Euro tranche.
Mr Samaras, is asking for time to help provide growth features to the economy that is struggling with recession as markets continue to shun and put continual pressure on the ailing state.
The money markets will be watching the meetings between Greek PM and Angela Merkel tomorrow and with French president Francois Hollande on Saturday as an indicator to whether breathing room will be provided.
Statements from within Merkel's party are saying that Greece has been given too much time already to implement the needed reforms which is casting some doubt on any extension.