As the UK outlook continues to fluctuate there was another spot of light at the end of the tunnel yesterday with UK retail sales impressing- coming in above expectations at .03% growth against the expected -0.1% drop in sales in July from June and compared to last July 2011 retail figure came in at 2.8%, double the consensus of 1.4%.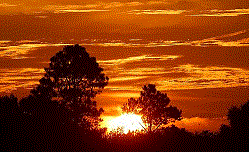 This was positive for Sterling- building on the better then expected unemployment data out earlier in the week and is not yet expected to have shown any impact from the Olympics or the arrival of the good weather.
Also out yesterday we had the Philadelphia Fed Manufacturing Index, in the USA, which came in worse then expected at -7.1 versus consensus figure of -5 as sign that soft global conditions are affecting the US recovery.
This did however rally the markets into risk on mode with many believing this will signal a stronger call for financial stimulus in the form of QE3 to help fix the broken wings of the bald eagles recovery.
This call was not heard in China with many investors believing that the nation would start further stimulus as soon as this week although those plans have gone up in smoke as the politicians jostle on their premiership plans.
In other news German Chancellor Angela Merkel did her part to help buoy the euro and markets by supporting closer fiscal integration under the terms of ECB President Mario Draghi stated in his speech two weeks ago.
This was her first speech back from her summer holiday and was a sign that Germany is still backing the Euro and committed to doing what they can to provide a long term solution to the raging crisis.
The news yesterday sent the markets into a flurry of activity with retail figures sending GBP/EUR up over half a cent to sit just below 1.28 although later the biggest moves started to come when Philadelphia Fed Manufacturing Index emerged worse then expected sending EUR/USD above 1.23 and reversing GBP/EUR back to the pre-retail figures level but giving GBP/USD a much needed boost and moving the pair over a cent on the day.
The GBP/USD rally has transferred over into the stock markets with European stocks finishing in the Green.