Last week we saw a huge swing in the wise money markets and in particular a bounce in favour of the euro.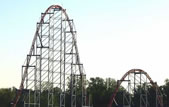 The move was sparked by better than expected US jobs data and also behind the scenes preparation for bond buying leverage from the ESFS.
This pushed the euro higher against the US Dollar by over 2 cents on the day and this was mirrored by a move into risk appetite with commodities and equities surging higher with expectations that the ECB are ready to act.
As we opened trading this week attention was focused on whether we would sustain this optimism and for now the answer is yes.
Yesterday EUR/USD maintained its weekly highs at 1.24 despite Italian prime minister Mario Monti warning that the eurozone may fall apart due to disagreement among European members.
We feel that today we could see some selling pressure coming back into play on the euro after a solid squeeze higher.
Another main factor supporting the boost into optimism has been the fact that Spanish and Italian yields have fallen and continued to fall yesterday.
The markets will be monitoring the pressure on Spanish and Italian bond yields very closely over the coming days and also for any indication that either sovereign may actively seek help from the bailout pot.
Yesterday the Reserve Bank of Australia kept its interest rate steady and this helped boost the Australian Dollar further.
Interestingly in the statement they did reference that the strength of the AUSD is higher than underlying fundamentals- a point not previously noted.