After the frustration from the lack of US Federal Reserve and European Central Bank (ECB) activity last week, the Non-farm payroll numbers supplied a happy boost for the wise money markets.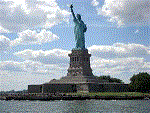 The firmer than expected rise in payrolls (163k) reduced concerns about the speed of jobs recovery while the growth in the unemployment rate (to 8.3%) kept some hope of additional Fed quantitative easing in the coming months.
Even the ECB's decision and press conference last Thursday, have been understood as only postponing the inevitable, with firmer action likely from the central bank in the medium term. Against this background, investors will start the week in optimistic mood and risk assets are expected to extend gains early in the week.
Points of focus this week include two central bank meetings, Bank of Japan (BoJ) and Reserve Bank of Australia (RBA), and the Bank of England (BoE) Quarterly Inflation Report (QIR).  Major policy changes from the former two central banks are not likely although the BoJ may choose to eliminate the 0.1% minimum bidding rate on JGB operations.
As for the BoE QIR a dovish tone is expected which will help to support hopes of additional policy action in the UK, which in turn will mean that Sterling could underperform.
Headline numbers are pretty scarce, with US trade data, Q2 Non-farm productivity, German factory orders and industrial production releases across Europe.
Generally, we see little to undermine from the positive tone to asset markets.
The EUR/USD response to the US jobs data was particularly fascinating, touching a high of 1.2444 as stop losses were activated on the upside.
Additional euro gains will be tough to realise as speculative market positioning reveals that euro short positions have dropped to their lowest level in several weeks, suggesting less scope for extra short covering.