On Friday we saw a move back into risk aversion catalysed by weak Chinese data which strongly contrasted the previous Friday where the markets rallied significantly.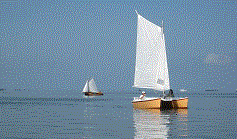 This move back into risk off mode led to a weakening of the euro and gains in the US Dollar, in addition we also saw the Australian Dollar weaken off somewhat from its impressive gains.
As we open this week there is little change from Friday's close and the momentum for the week ahead will be focused on overall risk sentiment and again the attention primarily will be on Europe.
Angela Merkel is back from her holidays and we will await any comments from her on Italy and Spain and the role of the ECB.
We also have euro zone growth figures this week to help shape overall sentiment but aside from this data we have little pickings in economic data to look out for.
The U.S week ahead will see the release of consumer price data to add some spice to the QE3 debate.
Also in focus this week are data points on the health of U.S retailers, Industrial production, Philadelphia Fed manufacturing Index, and consumer confidence data from the University of Michigan.