It's been a hectic last few weeks for the wise money markets.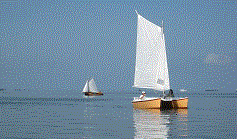 Both the ECB and Fed announced new policy measures to calm nervous investors, both moves had been widely expected and built in, but the reaction across the markets has been (so far) better than either central bank could have hoped for.
Maybe that is to be expected since we were looking at the real prospect of a eurozone break-up which has now been postponed at least for a while, and continued sluggishness from the American economy.
By tying the latest round of QE to an economic outcome, namely bringing the unemployment rate down, the Fed is explicitly suggesting they will do everything in its power to ensure the American economy gets back on its feet in good time.
The euro- US Dollar currency exchange rate is up four cents in the last two weeks, a big thumbs up from the currency markets to the central banks, but the question is can the recent rally be sustained?
Economically at least the Central Banks' action has bought time.
That is important because we have two key political events on the horizon – the Presidential election and the expiration of the Bush tax cuts almost immediately afterwards – and it is very important that developments in financial markets do not distract politicians of the crucial job at hand.
Now that focus is turning away from the international stock, bond and currency markets slightly there seems to be an awful lot of potential conflict on the horizon.
Israel and Iran, Spanish & Greek protests, South African miners, Anti-US protestors in Yemen and across South-east Asia and North Africa to name just a few in the last month.
The prospect of conflict in the Strait of Hormuz and what any conflict would do to the price of oil could be enough to derail the best laid plans of the central banks.
There is a bumpy road ahead.