The money markets have extended their risk rally even further after Fed chairman Ben Bernanke has announced a third round of Quantitative Easing (QE) for the US economy.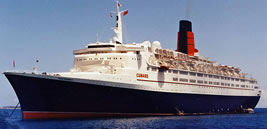 The move was almost certain; after last week's non-farm payroll data indicated that the employment levels were very low and as markets turned negative on the recovery of the US economy.
Even though the QE3 announcement has pledged to buy an extra $40 billion worth of assets (mortgage backed securities) until the economy gets back into recovery, Bernanke still insists it may not be enough unless unemployment is driven to lower levels.
The main difference this time is that should it not be enough, they can increase the amount of purchases at any time.
Interest rates are set to be on hold till 2015 in the US and the price of gold soared post the announcement in tandem with the euro crossing the 1.30 mark – trading at its highest level since May 10.
With a weak dollar, post the QE announcement, the surge in the euro was also helped with some positive news from the euro zone as the ESM was ratified and given the go-ahead to aid the eurozone recovery.
Furthermore, not only will the ECB help Spain and Italy by buying bonds from the struggling economies, as they need immediate help, there is also a possibility that they would extend help to Portugal, Ireland and Greece.
The Greek PM has also reinstated that a third bailout package is not necessary, even though most investors continue to anticipate further aid for the troubled economy.
With so many events emanating from the US and Europe, Sterling has managed to ride on the back of euro strength to highs crossing the 1.62 mark, yet fall to two month lows against the Euro to 1.2420.