Money markets' risk appetite continued to improve yesterday post the European Central Bank (ECB) and Federal Reserve actions as well as the many other events that have passed without incident.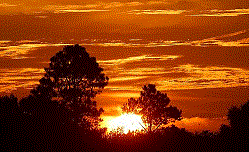 Certainly, the long list of events including German constitutional court decision on the ESM bailout fund and Dutch elections, have not hindered sentiment.
Instead money markets have been left to swallow the impact of monetary policy actions.
Ben Bernanke did not disappoint in this respect and the $40 billion per month of Mortgage Backed Securities (MBS) acquisitions will and already has gone a long way to stimulating risk assets, alongside the boost from the ECB bond purchasing programme.
Even though there are still plenty of doubts, particularly as both Spain and Italy have yet to request a formal bailout which would enable the ECB's bond purchases to actually commence, the markets' tone will be 'risk on' over the short term.
The US Dollar will remain on the back foot in the wake of more Fed QE, but the US Dollar index will find some support around the beginning of May low around 78.603.
Notably US Dollar short positioning has already increased sharply over recent weeks, suggesting that at least some of the Fed's QE is in the price.
Conversely euro short positions have been cut sharply and while the momentum in EUR/USD is still to the upside, it will face resistance around the 1.3180.
As long as there is not a sharp correction higher in peripheral bond yields, the euro should remain supported.