It has been a fairly nervy start to the week as the markets continue to speculate ahead of the European Central Bank (ECB) meeting on Thursday.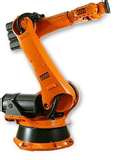 The euro had breached the 1.26 level in Asian trade yesterday, but has subsequently fallen back just under those levels with markets unsure whether the ECB will provide sufficient measures to tackle the debt situation.
As per last week, there was a rumour that the ECB will only buy short term bonds under 3 years.
This would be a disappointment to the markets and this could explain why EUR/USD retreated to 1.2530, short term yields have decreased but long term yields remained high.
There are also reports that a leaked 'troika' letter calls for Greece to implement a six day working week as part of the stiff conditions to be met in order to receive the bailout.
There is growing conviction that Greece has fallen well behind in the economic and fiscal reform programmes that have been laid out in the last 2 years and the possibility of an exit still stands early next year.
There were some concerns for the US economy yesterday after an unexpected fall in ISM manufacturing figures to 49.6.
This led to speculation that the their employment and economic recovery woes are set to continue in the absence of further quantitative easing which is expected to be implemented sooner than the government had originally planned.
Markets will wait for the FOMC meeting next week to get a clear direction on the implementation of further stimulus in the US.
In the UK, we had retail sales and construction data out yesterday, and as much of the figures that come out of the UK- both were disappointing.
This led the Pound to a 4 week low against the Euro, and the greenback pulled back the early gains that sterling had made to 1.59.
However, there was positive news yesterday evening as PMI figures were positive at 53.7 reducing the already small chances of further QE at tomorrows Bank Of England meeting.
The ECB remains the big focus for the remainder of the week closely followed by key US payroll data on Friday.