It has been a fairly quiet trading week so far as most of the focus this week shifts to the Federal Reserve's policy meeting on Thursday.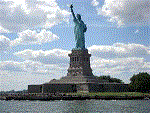 With disappointing non farm payroll figures out from the US on Friday, the chances of a further round of quantitative easing seem ever more likely to be announced as part of the new policy.
This has significantly brought about weakness in the foreign exchange markets as the greenback and the Pound crosses the psychological 1.60 figure and the euro has rallied over 1.28 (four month highs).
Stocks in most money markets retreated overnight on further concerns on Greece's stimulus package and austerity measures as the troika negotiates the new terms.
In further news emanating from Greece, the Prime Minister Antonis Samaras has apparently rejected the plan for strict spending cuts required in order to receive further aid.
In addition to Greece's problems, there is a lot on the eurozone agenda, as markets are gearing up for the long awaited decision from the German Constitutional Court which will rule on the legality of the ESM and the proposed rescue fund.
However, there is positive sentiment on the euro, as Angela Merkel seems to be in agreement with Mario Draghi over the ECB bond buying programme, making the scheme more likely to go ahead. Also, from Spain PM Rajoy has said that he will not accept 'outside conditions' over a possible bailout.
While sentiment is positive for now, it remains to be seen if these measures will be sustained, or at best, the euro zone, at best, has bought itself some time.
The UK markets have been trading on the back of news coming out from Europe and also riding on the weakness of the US dollar as speculation grows in the more than likely event that Ben Bernanke will announce further stimulus on Thursday.
A slowdown in the growth of China's imports and industrial figures also lent support to UK stocks.
The markets will get some clear direction after the ECB and the Federal reserve's policy decisions, in the wake of a slowdown in China's economy.