Official figures yesterday suggested the Spanish economy shrank during the last quarter- though at a slightly slower pace of negative growth.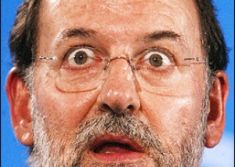 The on-going issues of a growing budget deficit and property crisis have left their banks exposed to a huge pile of bad loans.
In turn, huge austerity measures in the form of spending cuts and tax rises have stifled investment and have left consumers without the money or the will to spend.
The numbers did not make pretty reading showing the economy contracted 0.3% QoQ, however this was slightly better than the expectation of 0.4% figures widely tipped by commentators.
So this number was arguably the most important release outside of the US employment data later this week as it provides a clue as to whether the Spanish PM Mariano Rajoy will seek a full blown sovereign bail out.
This number will certainly provide him with a little more breathing space for sure, however one feels that this is delaying the inevitable.
Spain will now turn to the ECB and specifically Mario Draghi to discuss a possible bond-buying programme to help ease the country's debt problems.
The numbers have certainly boosted the euro despite slightly weaker than expected German unemployment figures with the Euro trading close to 1.30 against the US Dollar at 1.2997 at the time of writing.
Over to the US and the markets are expected to re-open this afternoon and it will be an interesting watch to see how the Greenback performs.
Despite Hurricane Sandy and what appears to close election the US Dollar has actually weakened despite uncertainty on both stories.
As ever we will be closely looking into the ADP jobs number on Thursday for guidance as to how the Non-Farm Payroll numbers will be on Friday.
All indications are pointing towards a positive number of 125,000 new jobs, following the stronger than expected GDP last week alongside better than expected Personal Consumption data on Tuesday.
Sterling has recovered from it's early week flirt with 1.60 and is now up to 1.6112 with a quiet day of UK data ahead.