It is Columbus Day in America today- on Friday the euro/US Dollar came under selling pressure as investors sought to get out of positions with GB Pound/euro also trading below 1.24 and the Sterling/US Dollar well below 1.61 ahead of the holiday.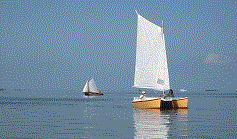 Trading should remain stagnant today with mostly range trading but look out for any political statements to show any large moves.
Non-farm payroll data on Friday came in exactly in line with expectations at +114,000, a good number but not bullish enough to push the markets further into risk.
It was reported over the weekend that the full extent of cuts still have not been agreed in Greece and with no availability for a two-year extension the Greeks are bringing the decision down to the wire…again.
Without the next tranche it has been reported that Greece could run out of money by the end of November, which could cause the euro crisis to bob its head above the water line again.
Data out today, German Industrial Production being the most notable and expected to show a large fall compared to last month to come in at -0.8% from 1.3% in August.
This coming in after German Trade balance came in much better than expected at 18.3bln from consensus of 15.3bln.
Some good news from the UK with job creation figures showing an increase, finally, however they are only temporary and seasonal jobs that are showing growth with permanent roles remaining stagnant.
Light data week coming this week for GBP with markets keen to see non-EU trade balance and total trade balance for any positive sign of growth to reduce the government deficit.