Moody's the credit rating agency has cut the debt ratings of five Spanish regions, following the decision to keep its rating on Spain at one level above junk last week.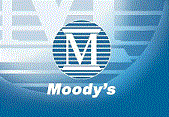 The areas included: Andalucia, Extremadura, Castilla-La Mancha, Catalunya and Murcia who have seen their ratings dropped by one or two notches thanks to "very limited cash reserves… and their significant reliance on short-term credit lines to fund their operating needs", according to Moody's.
Eurozone debt rose to another record high according to official figures from Brussels' yesterday.  Overall the sizes of deficits were reduced but countries were still adding billions of euros to their debt piles.
The level moved to 87.3 per cent of GDP within the Eurozone, up from 85.4 per cent in 2010, and 70.2 per cent back in 2008.
The extent of Eurozone states' shortfalls reduced somewhat to a combined level of 4.1 per cent of GDP, from 6.2 per cent in 2010 – however this still meant an extra €390.7 billion government debt.
Elsewhere the broader European Union area, only six countries saw their level of debt as a percentage of GDP fall from 2010 to 2011, while 21 saw it worsen.
In spite of Chancellor George Osborne promising a reduction in government spending, the UK's shortfall continued to be one of the largest in Europe.
Only Ireland, Greece and Spain logged a greater annual deficit that the UK .
Compare this with the  powerhouse economy Germany, which dropped its budget deficit less than 1% of GDP in 2011 from 4.1 per cent in 2010 and its debt fell to 80.5 per cent of GDP from 82.5 per cent.
Finally, EU members Sweden, Hungary and Estonia succeeded to stop the trend and record budget surpluses in 2011, even with the on-going economic decline across most of the euro region.
This morning, Sterling temporarily dropped below the key psychological level of 1.60 dropping to 1.5996.
The Pound's movements will be interesting to watch on the run up to the much anticipated GDP figure which comes out on Thursday which should prove the UK is officially out of recession.
The figure will be flattered by the automatic rebound from the lost working day due to the Queen's Diamond Jubilee in June and the addition of Olympic ticket sales.
The ONS has estimated that the extra bank holiday wiped 0.5pc off growth in the second quarter and the ticket sales will add 0.2pc to growth in the third quarter.