It was reported this morning that the UK could return to growth by the end of 2012 with high street sales expected to prove a pivotal fighting ground to lead the recovery, in a somewhat optimistic view with stabilising employment and lower inflation being the lynchpin of the situation.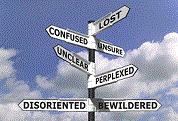 CPI data from China this morning has pointed at another fall in inflation, MoM, for the republic, which will be a relief to the nation's people as they continue to struggle with crippling inflation and a lack of domestic demand for goods.
With GDP data out this week for China there it is expected to show further declines.
Angela Merkel, stating in her weekly podcast last week, said that Greece is taking longer than expected to implement the key reforms to receive Troika aid but in a turnabout face stated they should be given more time to implement this which comes as a surprise.
However with IMF Chief Christine Lagarde also warning that financial reform is affective momentum recovery, we could be seeing the powers that be start to realise you cannot budget cut your way out of a slump.
US retails sales out today are expected to show further declines for the nation as the general public are slowing starting the pump cash back into the ailing system.
This is a key economic indicator and comes as Ben Bernanke's QE3 starts to take shape.
We have a heavy week of data this week with CPI and RPI from the UK, USA and Eurozone and ZEW German Economic Sentiment data on Tuesday with  Chinese GDP and UK Retail Sales on Thursday and Existing home sales US on Friday to draw a close to the week.
The markets will also be awaiting the results and press conferences for the EU Summit on Thursday and Friday.