Both central bank's monthly meetings yesterday afternoon passed without incident with, neither the Bank of England nor ECB changing interest rates or embarking on further stimulus.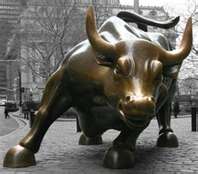 ECB chief Mario Draghi helped the euro to post strong gains immediately after his press conference after suggesting the key conditionality measures of any ECB help 'would not be punitive'.
Fears over measures country's would need to adhere to benefit from the ECB's OMT program was weighing on euro sentiment, so the comments from Mr Draghi were very welcome and pushed the single currency towards the key 1.30 level against the Dollar.
This afternoon's non-farm payrolls provide the next near term turning point for the Euro and Dollar.
Expectations are for around 111K jobs added last month, but mixed US jobs data on Thursday is keeping the bullish bias in check for now.
Economically the non-farm's matter less now with open ended QE in place and the Fed tied to bringing the unemployment rate down.
It is much more important politically with the presidential electron now just over a month away.
An improving labour market benefits the incumbent candidate much more than the challenger, even at this late stage.
Or at the very least temporarily takes the heat off after a strong showing by Mitt Romney in the first debate earlier in the week.