South America will grow at a slower pace than last year, mainly due to stuttered growth in Argentina and Brazil, according to a UN report.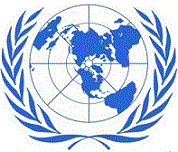 The Economic Commission for Latin America and the Caribbean (ECLAC) forecast the whole area would slow to 3.2% in 2012, down from 4.3% last year.
ECLAC blamed the global economy, which has been hit by the eurozone debt crisis and slowing Chinese growth.
The report, the Economic Survey of Latin America and the Caribbean, recognised private consumption as "the main driver of regional growth, thanks to the growth in labour markets, increased credit and – in some cases – remittances".
Brazil and Argentina are forecast to grow less than their neighbours.
Argentina's economy will grow 2% and Brazil will grow 1.6%, ECLAC suggested.
That is less than predicted by Brazil's finance ministry, which cut its growth forecast for 2012 to 2% this year, down from its previous forecast of 3%.
It has been a similar story in Asia where the Asian Development Bank (ADB) has reduced its growth forecast for Asia for the next two years, as financial problems in Europe and the US hurt emerging countries.
The bank projects that Asia excluding Japan will expand 6.1% this year, down from a July estimate of 6.6%.
It also forecast inflation would be 4.2% rather than 4.4%.The ADB said countries in Asia must reduce their reliance on exports.
It singled out slowing growth in China and India, two of the biggest economies in the region, as the main driver of the revision.
"Deceleration in the region's two giants, the People's Republic of China and India, and in other major exporting economies is tempering earlier optimism," the ADB said.
American money markets appreciated against all G10 currencies overnight as renewed concerns about Spain weighed on risk sentiment.
This morning, the weak Chinese non-manufacturing PMI data in particular weigh on AUD and NZD, which have declined 0.7% and 0.9% respectively against Dollar.