An uninspiring day for the wise money markets yesterday saw many indices close lower as risk aversion edged higher.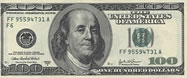 Attention firmly remains on events in Europe, with the Ecofin meeting today likely to see further negotiations on a wide range of issues.
So far there is no advance concerning a Spanish bailout or next tranche of Greek loan disbursement, with the latter only likely to be confirmed in November.
A visit by German Chancellor Merkel to Athens today is not likely to result in any breakthroughs.
US corporate earnings will also garner greater attention as the week goes on, with Alcoa set to begin the earnings season tomorrow.
The Greenback is being pounded by contradictory factors at present.
QE3 is likely to cap any gains in the currency but the expansion of balance sheets by other central banks suggests that a weaker US Dollar outlook is by no means a certain conclusion.
Furthermore, from a growth perspective the Dollar comes out on top.
Even though US recovery is a weak one by historical standards the economic outlook still looks better than in Europe, notwithstanding the looming US fiscal cliff.
Further, indication of recovery will be judged from the release of the September small business optimism survey today.
A likely third straight gain will provide encouraging news although the survey still remains lower than levels it was at earlier in the year.
Over coming days we could see the US Dollar edge higher as it capitalizes on the various strands of uncertainty in the eurozone.