US markets will be closed on Monday and possibly Tuesday as Hurricane Sandy looks to make landfall.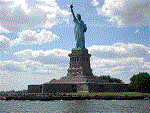 However the US Dollar has strengthened in Asian trade as investors look to flee riskier assets, likely until they are able to survey the damage of the storm and the toll it will take on America's recovery.
The wise money markets will this week be looking towards Friday's Non-Farm Payroll's, ISM Manufacturing Index and US jobless claims.
Another volatile end to a volatile week last week with GB Pound v euro swaying two cents throughout the week from lows in the 1.22's and finishing in the 1.24's.
GBP/USD finished just above 1.61 after touching the low 1.59's midweek and EUR/USD finishing below 1.30 after a disappointing week for the Euro.
To start the week we have had more negative news weighing on euro sentiment with Spanish retail sales figures posting a worse than expected figure of -10.9% from consensus -6.2% and the, so called, Greek Troika  has announced no more concessions will be made over Greek labour reforms.
Better then expected UK GDP figures ignited hunger for Sterling against euro and US Dollar.
Today Sterling is rather quiet with nothing of note coming out but markets will be eagerly watching the release of Thursday's Manufacturing PMI and Nationwide House Price Index to see if the elation of last weeks good GDP figure has transferred into the economy.
Other data our this week we have Bank of Japan interest rate decision tomorrow  with ECB Mario Draghi also hosting his monthly press conference and Spanish GDP.
On Wednesday we have German Retail figures and Thursday Chinese PMI manufacturing and UK Nationwide HPI and Manufacturing PMI.