Manufacturing data out yesterday from both the eurozone and UK was disappointing across the board and started the day with Pound in negative territory against euro and the US Dollar.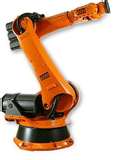 Much needed US ISM manufacturing data in the afternoon session helped turn the tables back into risk on following better than expected growth compared to the consensus expected.
The US Dollar and euro weakened against GB Pound on the back of the news.
A disappointing start to Nationwide Housing Price Index this morning showing a greater than expected fall in average house prices coming in at -0.4% for the month of September.
UK PMI Construction this morning also came in slightly weaker than expected at 49.5 compared to 49.8 showing yet further falls for the economy, however this did little to move the markets.
After Mariano Rajoy announced last week that if Spain's borrowing costs remain stubbornly he will not 'hesitate' to request a bailout from the ECB, Moody's says Spain bailout may not rescue all of its banks.
This coupled with the reports that Germany has signalled to Spain- who may now finallybe ready, that it should refrain from requesting a bailout from the ECB, as data released shows that Spain's jobless numbers has increased 1.7% MoM and continuing protest ravage Madrid.
Overnight the Royal Bank of Australie  cut it's interest rates from 3.5% to 3.25% owing to growth in China slowing and uncertainty about near-term prospects greater than previous months.
Over the past quarter we have seen growth slow to 0.6% in 2nd Quarter from 1.4% in 1st quarter and this latest cut will hopefully kick start the economy as it approaches its Spring months.