The wise money markets have generally been range bound this week with the markets taking stock.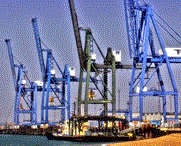 The conclusion of the Euro group meetings yesterday did little to infuse volatility into the markets, leaving us with a slightly weaker Euro and a stronger Greenback.
Yesterday, German Chancellor Angela Merkel was in Greece for the first time since the crisis emerged to discuss further steps on her announcement of a permanent bailout fund for the nation's debt.
She maintained her pressure on Greece and her stance still remains that they will need to meet the €13 billion of austerity measures in order to receive further assistance of a bailout package. Though the Greek PM agreed to the deal, the city remained in lockdown as protestors gathered outside parliament protesting against the German Chancellor's terms.
Following the IMF's downgrade for global growth, most of the strength was inclined to the Dollar as it gained against most currencies. Also, concerns about Europe's economic slowdown have put a halt to the recent surge in the Euro, keeping it well below the 1.30 mark.
There are also concerns over the momentum of Britain's economy, as growth is really sluggish in the region. There was a slide in manufacturing numbers from the UK and industrial production fell by 1.1% from July. The contraction in manufacturing also suggests that the growth in July was a temporary one-off move. Sterling came under further pressure late in the day yesterday after the UK trade deficit figures showed a drastic widening to more than double the size that it was in July, as its imports exceeded its exports by £4.2bn. The move broke the psychological 1.60 support level against the dollar. In the wake of these concerns, there is speculation that the BOE will expand stimulus when they meet again next month.