A positive boost yesterday in the US following better than expected rise in September retail sales and stronger than forecast earnings from Citigroup Inc, supported the wise money markets and risk assets in general.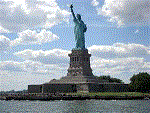 Retail sales increased by 1.1% in September according to the US Commerce Department with August's increase was revised up to 1.2%.
The increases in both months were the largest rises seen since October 2010.
Electronic goods stores saw sales rise 4.5% in September, when Apple's latest iPhone was released.
Sales at car dealers were up 1.3% and petrol sales were 2.5% higher following an increase in prices.
Retail sales are seen as a key indicator of the strength of the US economy, driving about 70% of economic activity and the data follows on from recent positive consumer confidence and housing data.
Economic data may however, take a back seat once again as attention will turn to political developments around the EU Council meeting on 18-19 October.
Any major developments are unlikely to emerge from the meeting although Spain and Greece will be on high on the agenda.
The lack of progress in the Eurozone towards a bailout in Spain and the distribution of Greece's next loan tranche will once again restrain any positive tone to markets, leaving most asset markets within ranges.
Despite the better market tone Wise Money does not expect to see major breaks out of recent ranges, with attention on the 84 S&P 500 companies set to release earnings this week and developments at the upcoming EU Council meeting.
Hesitation ahead of a slate of Chinese data tomorrow will also cap market movements today.
So far today we have seen UK inflation which came in is as expected and the lowest level for three years UK September CPI +0.4% m/m, +2.2% y/y.
Sterling has dropped slightly dipping below 1.61 at 1.6097 against the USD and currently at session low against the euro at 1.2373.