Wise Money will start with the positive news- because there is not much of it.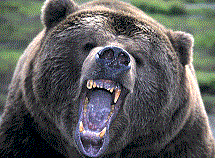 Although taken as a whole the eurozone officially entered a double dip recession, German GDP remained positive and even beat consensus expectations slightly.
The euro really would be in trouble if the German economy started to seriously falter, but the powerhouse of Europe continues to defy the many predictions of the inevitable slow down.
Now to the negatives this week- and there are many.
The data flow has been almost uniformly below estimates and along with a disappointing earnings season in America, market sentiment is growing increasingly bearish.
The Bank of England and Federal Reserve both gave rather downbeat assessments of the UK and US economy's respectively and warned the outlook will remain difficult for the foreseeable future with low growth and higher inflation squeezing incomes.
US advance retail sales were particularly disappointing.
Hurricane Sandy was blamed for the number but it will be next month that the super storm's impact on the data will be felt hardest and the market is already beginning to discount this.
In the currency markets that has translated into Sterling weakness and US Dollar strength as risk assets suffered another poor week.
The normal safe haven Japanese Yen has moved in the opposite direction, which has probably accentuated the move in the Dollar, as a December election was called.
The opposition party in Japan have called on the Bank of Japan to use its power in unlimited quantities to significantly weaken the Yen, and with the possibility of large scale change to the BoJ board after the election, huge intervention by the Japanese authorities is becoming very likely in early 2013.