Neither the Bank of England or the ECB moved interest rates yesterday- so from a pure policy perspective it was a bit of a non event for the money markets.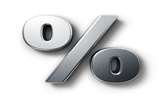 But, as ever, it was what both Central Banks hinted at going forward which was of most interest.
Starting with the Bank of England, the decision to halt QE this month was not a surprise but the Bank may find it increasingly difficult to explain why they are not continuing with additional monetary stimulus with the outlook for the UK economy deteriorating in the 4th quarter.
The BoE announcement had little impact on Sterling and the pound remains subdued in early trading this morning.
Focus will be on upcoming UK data, specifically jobless claims which showed a post-Olympic bounce.
Momentum in the jobs market is essential if further QE early next year is to be avoided.
ECB head Mario Draghi praised the OMT program in bringing down periphery bond yields.
The OMT has been very successful in removing the tail risks associated with the Euro – Spanish bail-out, redenomination risk etc and has helped bring down funding costs across the region even before it has been formally used.
Bizarrely, he also suggested the eurozone was in better shape than the US, UK and Japan.
Quite why he would say this is beyond me, especially on the day that Greek unemployment hit 25.4% and youth unemployment was a staggering 58%.
The markets clearly did not agree with Mario, and the euro looks set to remain on the back foot as we move towards the weekend.
Looking ahead, the change in Chinese leadership is now almost complete with President Hu Jintao opening the week long session to formally announce the new leadership.
He dismissed hopes of further political reform from the 5th generation leaders, instead focusing on the continuation of 'socialism with Chinese characteristics'.
It looks and is designed to show the smooth handover in power and as such expect very little to change both politically and economically in the short term.