We saw a brief glimmer of hope in the wise money markets at the end of last week as it appeared that the struggling Greeks will receive the next tranche of aid from their Troika of lenders.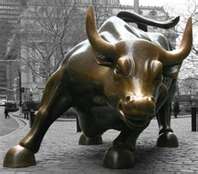 The UK  however did nothing to help ease the situation posting worse than expected retail figures and with Mervyn King's confirming a negative outlook for the British economy that will likely to drag on well into 2013.
Markets are, however, up this morning after the initial meeting of negotiations over the US Fiscal cliff started well on Friday last week giving a late rally to trade on Wall Street.
This has carried over into European trade with GB Pound/US Dollar over 1.59, euro/Dollar sitting just shy of 1.29 and Sterling/euro tightening its grip on the 1.2450.
The outcome of tomorrow's EU Summit will be the big news hitting the wire, where the possible EU-wide spending freeze will undoubtedly be on the table amongst further plans for a Spanish bailout and the final sign off of aid and a GDP/Debt ratio for Greece to be decided.
The British Pound is likely to continue its struggle to gain any headway after Governor King's negative outlook and poor economic performance likely to keep demand for Sterling low.
A likely mover will be the UK Public Sector Net Borrowing figure, likely to show a fall in the surplus this month as the positive effects of the Olympics begin to wear off.
Notable news today we have US Existing Home sales, expected to come in on consensus at 4.75m to continue the economic recovery and remain near the two year high but this will likely take a back seat until Michigan Consumer sentiment figure on Thursday and further information on fiscal cliff negotiations.
Other news this week is: Tomorrow minutes and press conference from the Bank of Japan with Fed Chairman Ben Bernanke speaking after European trade closes.
Wednesday the MPC meeting minutes are released with interest likely to be on the further QE and interest rate votes. Also, UK Public Sector Net Borrowing, US Jobless claims (initial and continuing) and Michigan consumer sentiment.
Thursday – Chinese HSBC Manufacturing PMI, Eurozone Services and Manufacturing PMI with special attention likely to gather around German and French figures.
Friday we have German GDP and Business Climate Index.