Money market traders will be preoccupied by today's US Presidential election and Thursday's handover of leadership in China.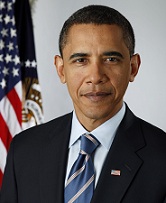 The US Dollar appears to be rallying in spite of a narrow lead in the polls by President Obama.
The general view is that a Romney win would be US Dollar positive given that it may imply a more restrictive Fed in the form of less QE but the USD appears to be ignoring such polls.
The single European currency is the weakest performing currency so far this month after the Swiss Franc.
Greek and Spanish fears are mounting pressure on the euro- the former due to tomorrow's vote on austerity procedures and the latter due to worsening economic data and a lack of traction towards requesting a bailout and therefore triggering the ECB's bond purchase program.
If we look to the bond markets, a switch in Germany 2 year bond yields have turned negative, producing a widening US yield gain and in turn a weaker EUR/USD.
Certainly, the relationship across 2 year US – German yield differentials is very high, suggesting that the EUR will struggle below its 200 day moving average around 1.2828 until German yields move higher.
A generally firmer US Dollar has also dealt a blow to Sterling, with the currency slipping below 1.60.
This decline was supported yesterday by poor service activity in the UK which increased at the slowest pace since a temporary decline in activity nearly two years ago.
The PMI Index for services in October fell to 50.6 from the prior month's 52.2 PMI, lower than the expected 52.0.
The number is a reminder that despite the recent strong GDP number the UK still has problems within manufacturing and service industry.
Therefore attention will return to the Bank of England decision on Thursday, where the decision will be a close call but there is a possibility of an additional GBP 25 billion in asset purchases could be announced.
Sterling could encounter some problems in this event but given that the currency has not been particularly impacted from QE in the past, it is unlikely it will suffer any severe setbacks.