Yesterday the Bank of England further downgraded the UK's growth forecast and warned that the economy will continue a rollercoaster pattern of recovery.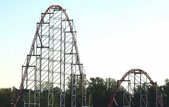 The key takeout from the Bank of England report is that the UK economy is still under pressure both from rising inflation and forecasts of low growth- both of which are Sterling negative.
In addition Mervyn King maintained the central banks confidence in asset purchases and did not rule out further QE moving forward.
The Pound fell against the US Dollar and the euro yesterday and continues to look weak this morning.
Elsewhere we have seen GDP data for Germany France and Spain this morning.
The German and French economies managed slight growth in Q3 but not surprisingly Spain's economy shrank by 0.3% in the third quarter and this follows a 0.4% contraction in the second quarter.
Italian GDP has also come in negative at -0.2% which is weak but not as weak as expected.
The flurry of GDP data is not encouraging for European growth and should weigh further on the euro.
The Japanese Yen has started to show some signs of weakness after prime minister Yoshihiko Noda said he was set to dissolve parliament and hold a snap election.
The opposition are calling for aggressive monetary easing by the BOJ to assist the economy and devalue the Yen.
This is leading to some selling pressure on the Yen as the election is likely to be a close call.
Elsewhere Xi Jinping has been officially appointed as the new general secretary of the ruling communist party in China succeeding Hu Jintao.
We expect the weak and uncertain sentiment to continue as the markets continue to slowly to price in the fiscal cliff risks, as we sit this is largely USD positive in line with risk aversion.